When Aleksander Kilde cut the finish line of the Super G at the annual Val Garden Ski World Cup to conquer the first position and the podium, his yellow gloves were the first feature to flash on televisions' screens. As it happened with the Norwegian athlete, many ski champions have used Level models over the years. Snowboarders and skiers have been consistent in helping this Swiss company bring forward the technology behind its gloves. Since the first sponsorship thirty years ago, today Level promotes 73 athletes in many disciplines such as Alpine Skiing, Snowboarding and Freeriding.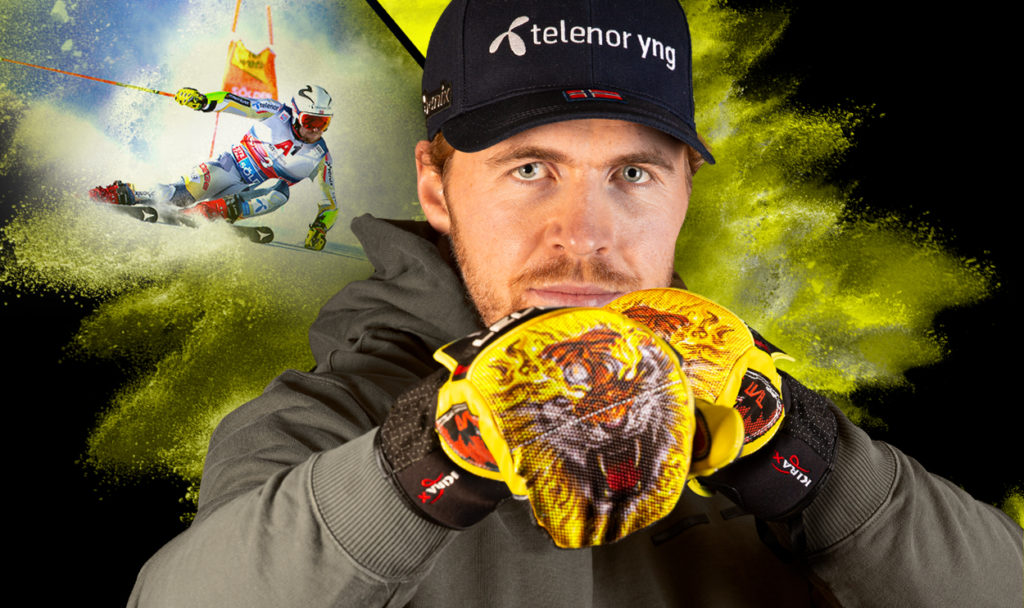 The collaboration between sportsmen and Level is not limited to simple funding. "Since we started to put our name on bigtime ski champions, we wanted to develop a profound relationship," Mauro Compagnoni, R&D Director at Level, says, "these people help us daily to improve the technological features of the models and make these gloves as more adaptable as possible". For the athletes, this means creating garments tailored to specific needs. "My relationship with this company is centred on a continuous dialogue", Aleksander Kilde wants to underline on a phone call before his downhill run in Val Gardena, "we talk about different sizes, materials, textures and, also how to make gloves safer without losing comfort". As Kilde does, all the athletes involved with Level are a key part to test new products.
The Swiss company estimated so much the role of sportspeople that decided to launch new lines in collaboration with them. "The idea to create a Pro Model line has been natural after the inputs received by these athletes", adds Mauro Compagnoni, "the help has been so important that we were able to create new models only with their contributions". The first Pro Model was presented in 2015 in collaboration with Aksel Svindal, a former Alpine Ski racer. Today Level produces ten different Pro Model lines with as many racers. "This is year is my fifteenth year of collaboration with the company", says Thomas Feurstein while he's coming down from a ski slope in Schruns, Austria, "and I do believe that is very important to make athletes involved in the creative process and let them develop new ideas". Thomas Feurstein created his Pro Model gloves focusing on fun. "You can read 'Hi!' on one hand and 'Yeah!' on the other", the Austrian snowboarder wants to highlight, "and this is a great way to interact with people whether you are jumping in a snowpark or having a pint at the apres-ski".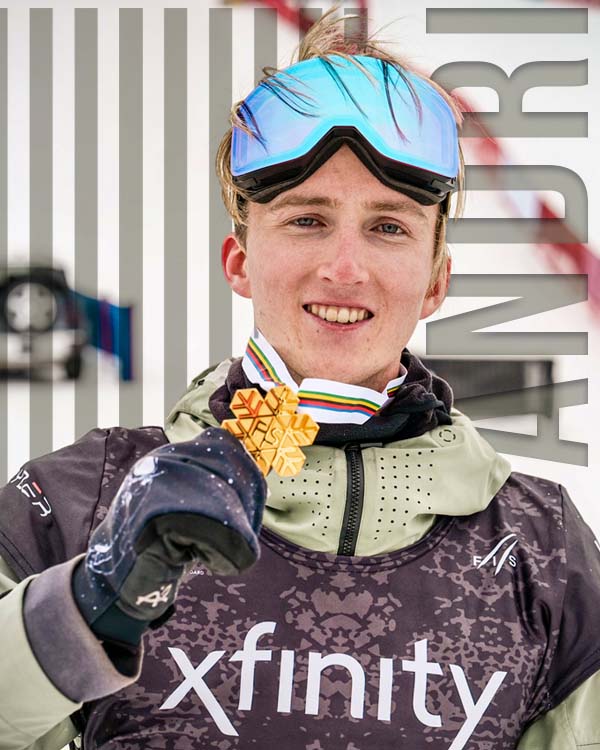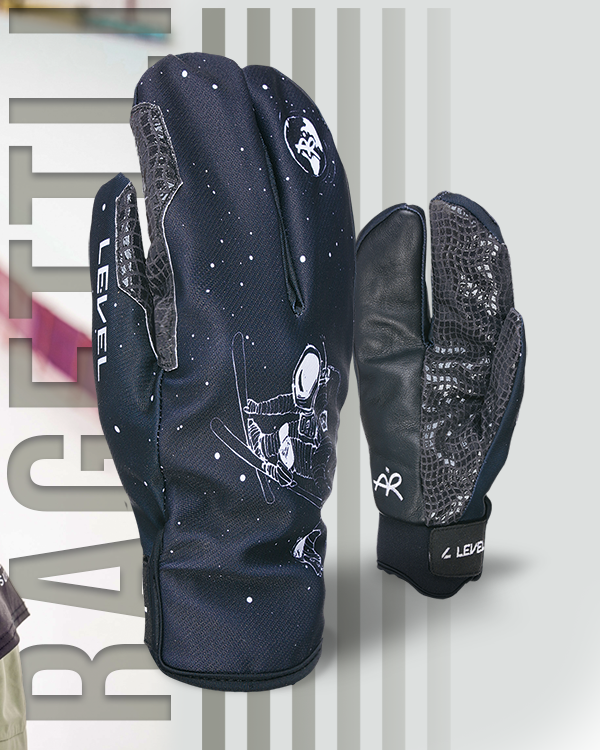 Andri Raggetli, a young and already established freeskier, developed his Pro Model with a technical feature in mind. "When Level asked me if I wanted to create my gloves, I was still using mittens and I had difficulties grabbing my skies", Raggetli points out, "so we created a new shape very similar to lobster claws and since then I had the perfect model for my needs". Andri Raggetli's Pro Model has become, over the years, a design statement born to solve an athlete's issue. As it happened with the Swiss freeskier, Alex Ferreira and Ralph Welponer had the chance to be involved in the creation of their models. "I think that this opportunity is central for us to bond with the company", Alex Ferreira says, "skier and sponsors can work together and give life to incredible outputs"..