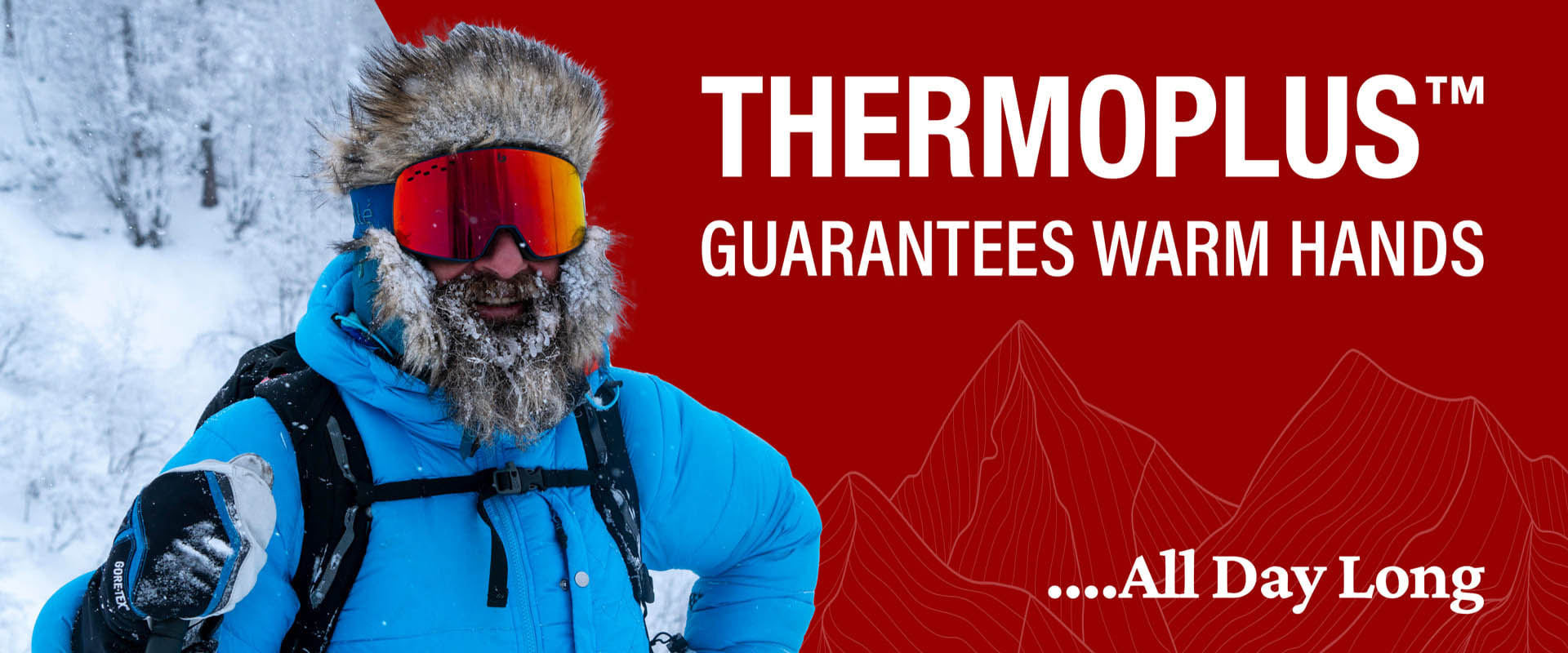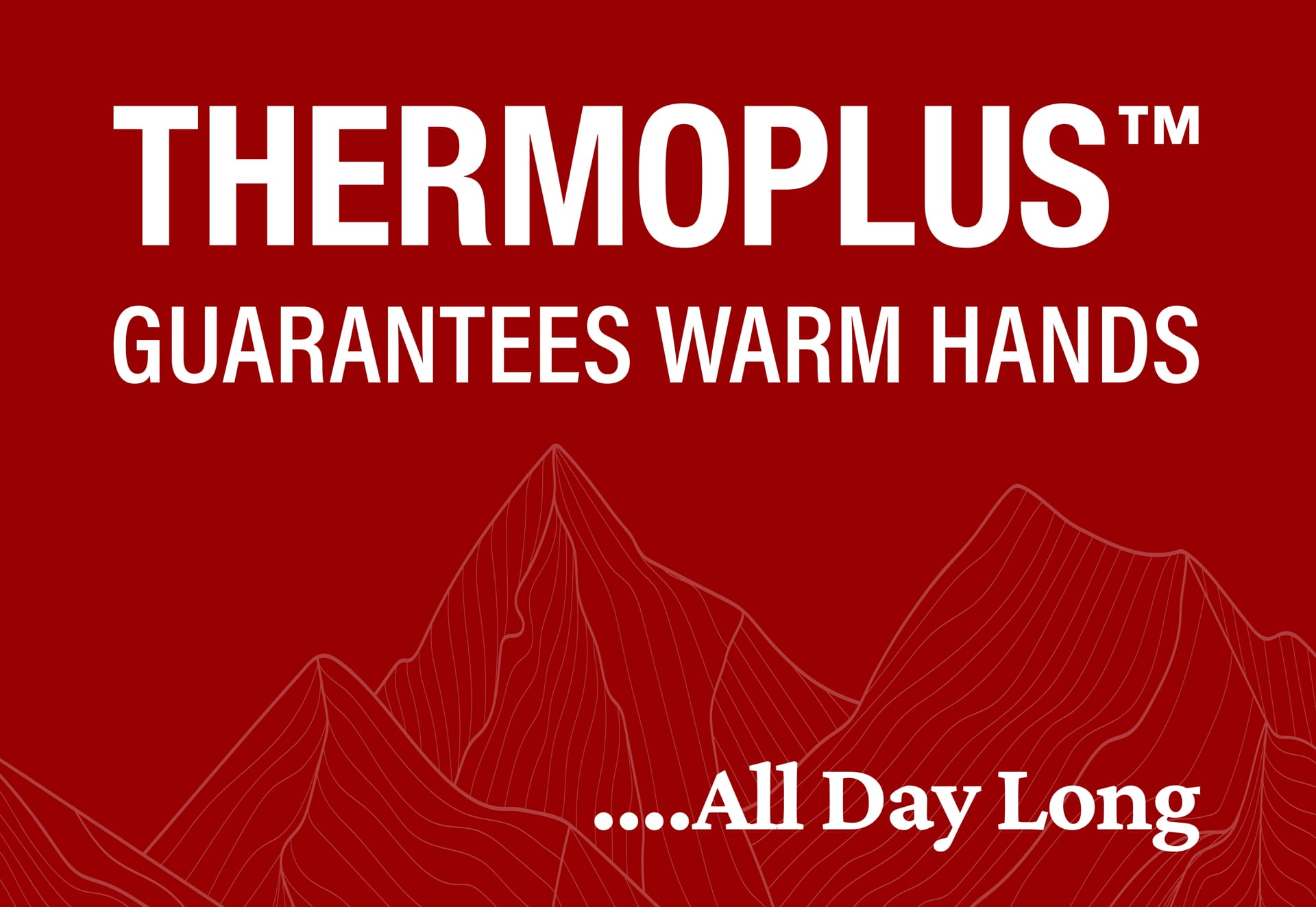 Thermo-Plus is Levels certification and guarantee for outstanding insulation and heat retention of the natural warmth of the hands even in the worst climate conditions. Level created a machine to test the gloves in a series of extreme weather conditions. The results, collected in an efficiency index, report the gloves' thermicity values. Thermo-Plus products values aim to be at least 30% higher than standard gloves' ones.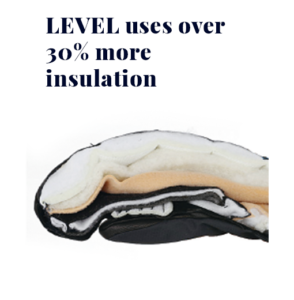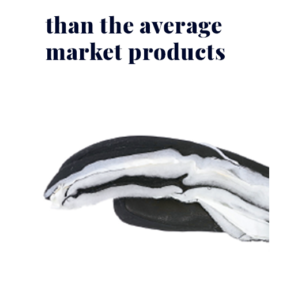 LEVEL USES ONLY TOP-QUALITY MATERIALS AND MULTI LAYERS TECHNOLOGY
IN ORDER TO REACH THE HIGHEST INSULATION ON THE MARKET
Thermal Certification Index™ - (TCI)
To facilitate the choice of the perfect glove in all weather conditions, Level has developed a 5-level thermal certification index, from cooler to warmer.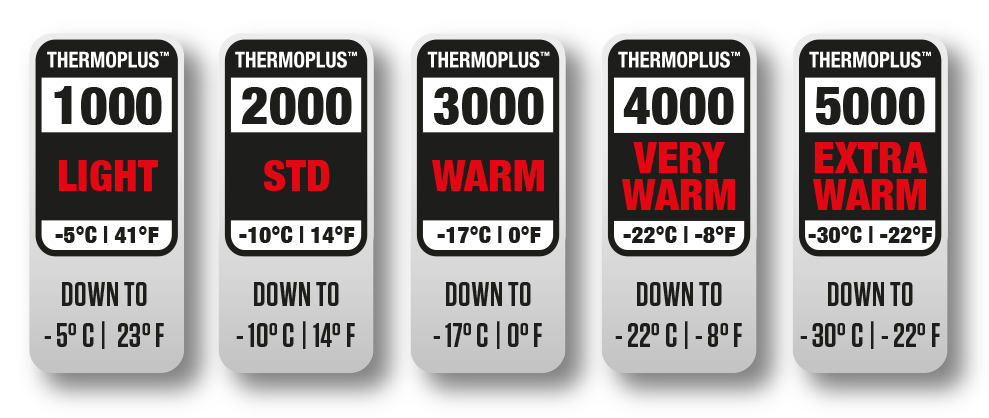 Scientific tests to guarantee the Thermoplus certification
The choice of the appropriate material for the construction of gloves is of fundamental importance in order to achieve ergonomic comfort and high thermal insulation. The thermal insulation and the moisture management of gloves made of different materials have been tested both in a climatic chamber and in outdoor conditions using wireless sensors combined with infrared thermography. The results obtained show substantial differences in terms of thermal comfort between the gloves in the same environmental conditions, proving that level provides the best thermal comfort in all of its products.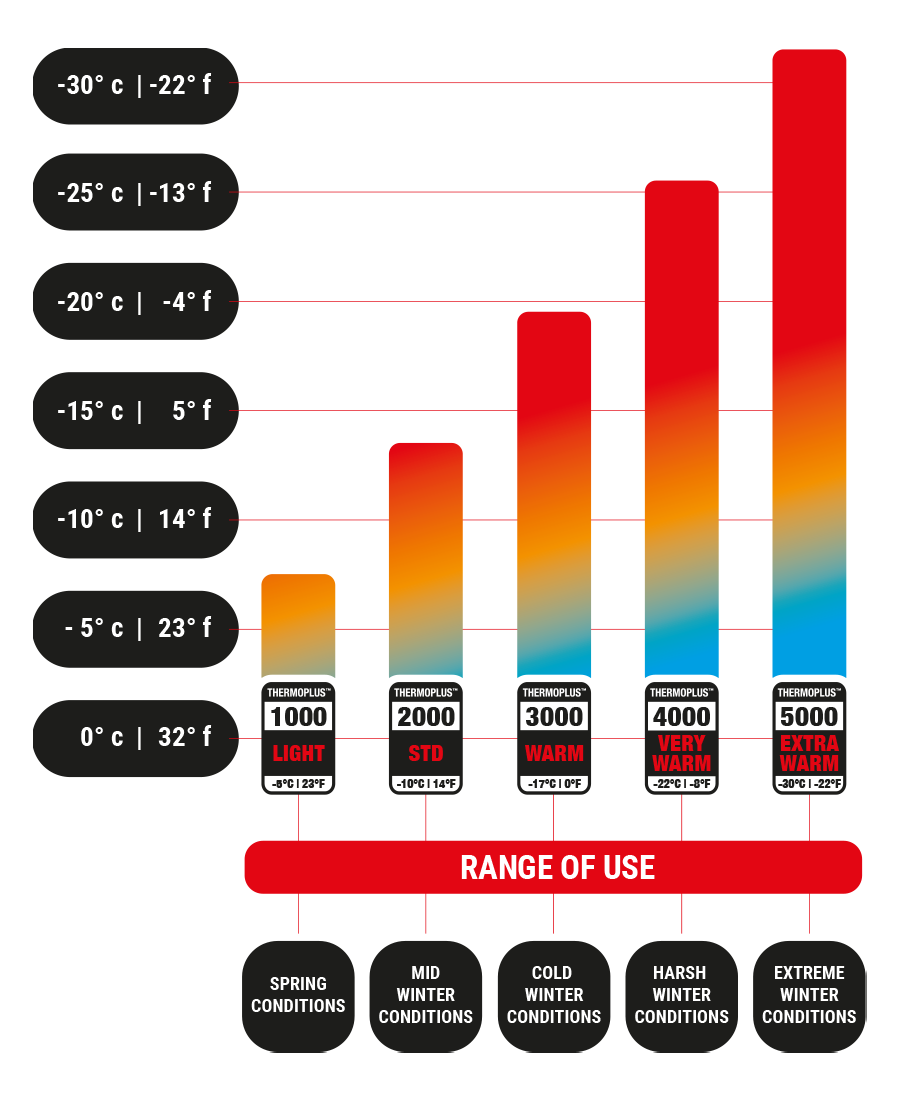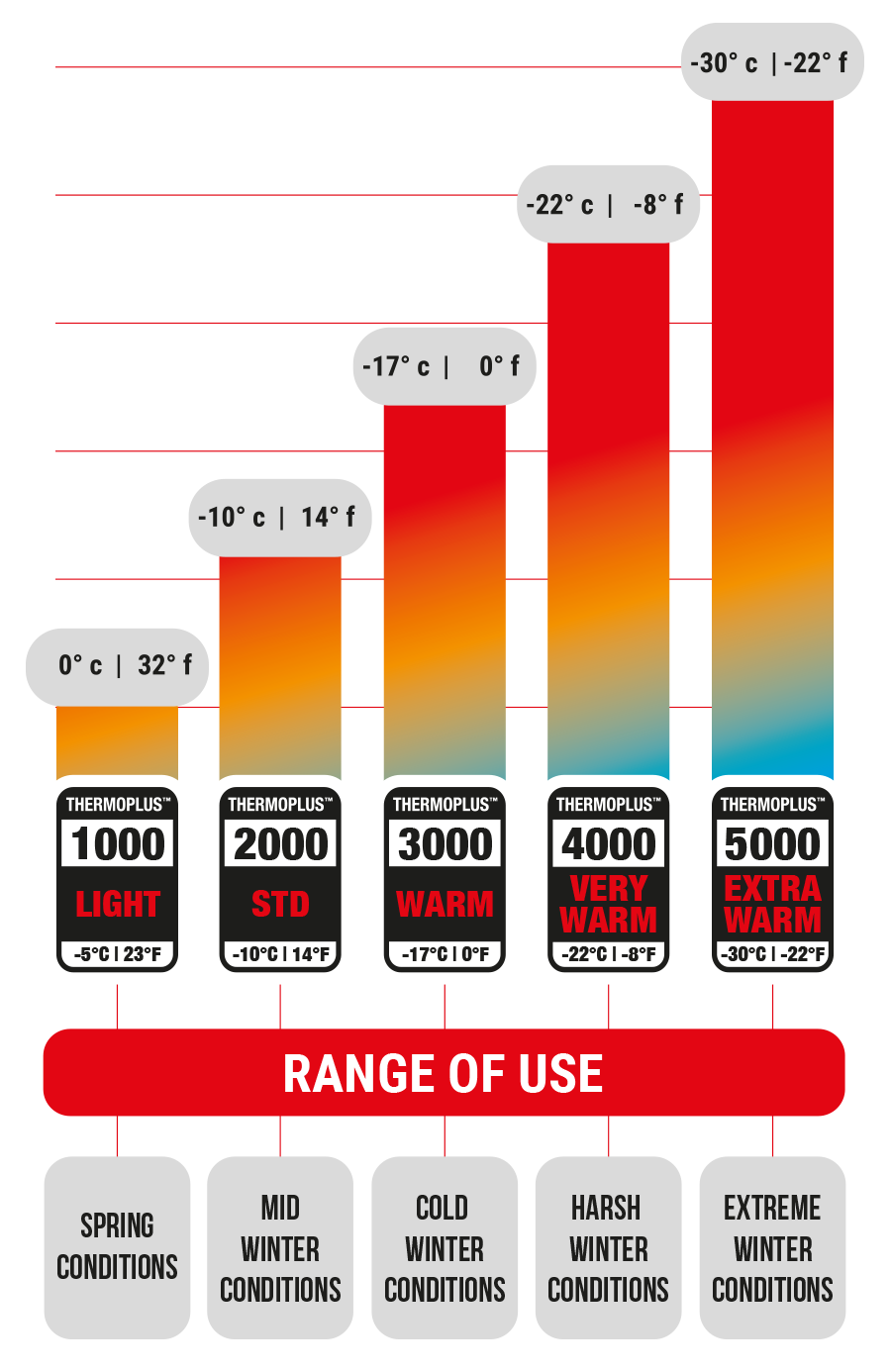 TEST PERFORMED UNDER THE AUSPICES OF THE DICAM
DEPARTMENT OF BOLOGNA UNIVERSIT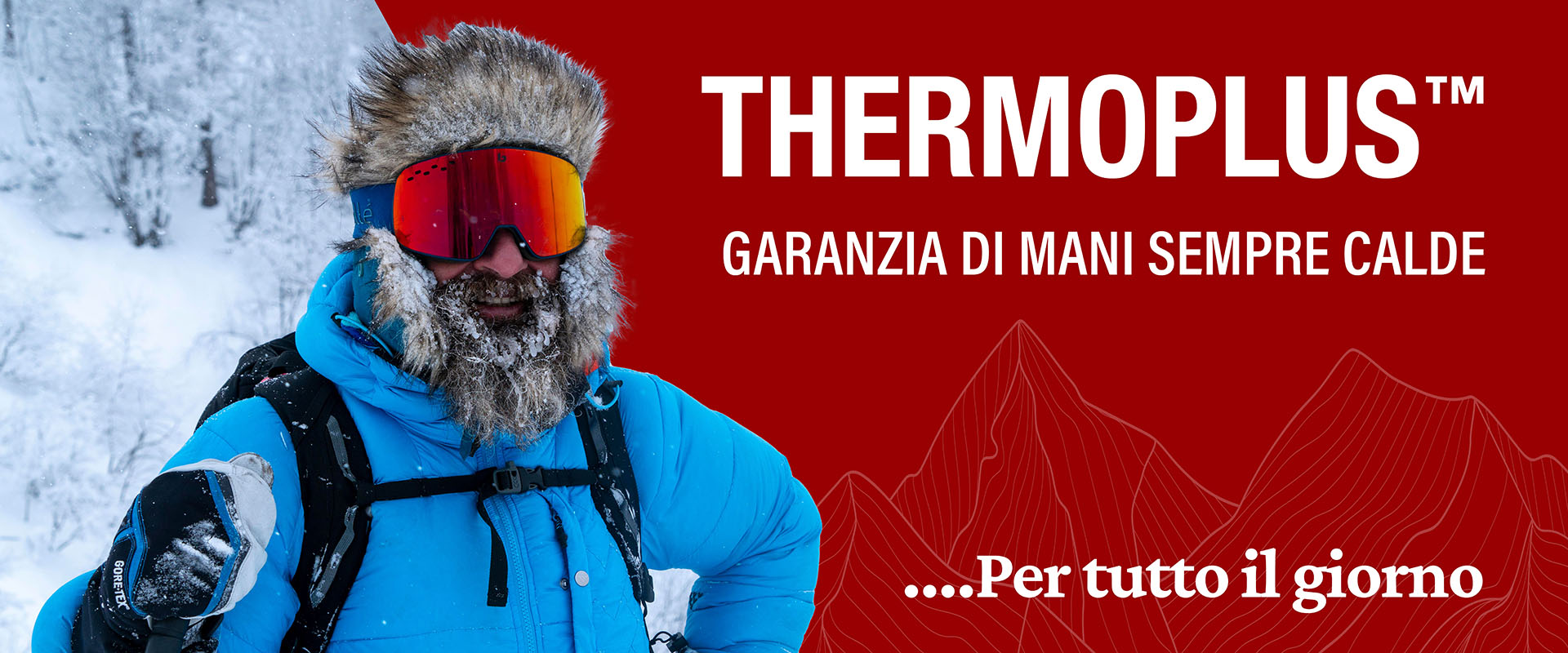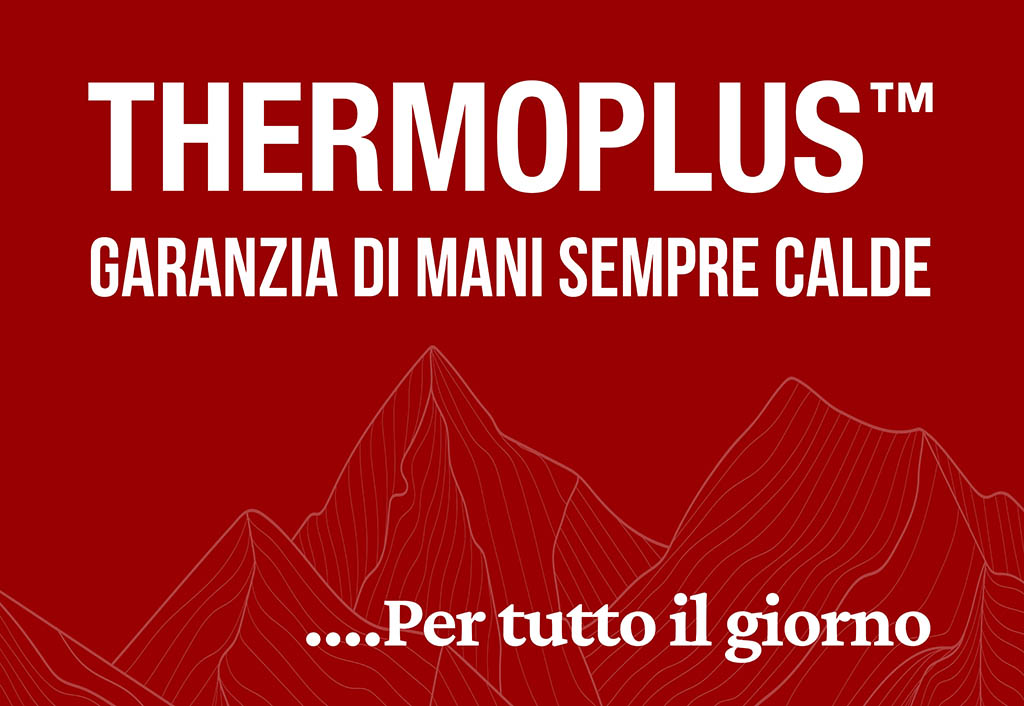 Thermoplus è un marchio di garanzia LEVEL che certifica la capacità di un guanto di limitare la dispersione del naturale calore della mano. Scegliendo un prodotto Thermoplus si ha la certezza di indossare un guanto in grado di assicurare il mantenimento ottimale della termicità anche nelle peggiori condizioni climatiche.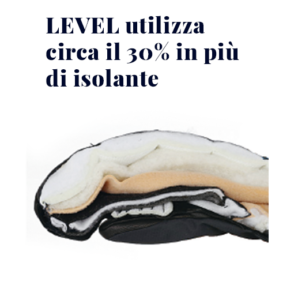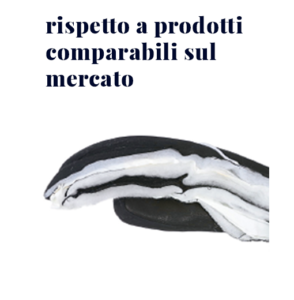 LEVEL UTILIZZA SOLO MATERIALI DI ALTA QUALITÀ E MULTISTRATI PER RAGGIUNGERE IL MASSIMO ISOLAMENTO TERMICO SUL MERCATO.
Indice di certificazione termica™ - (TCI)
Per agevolare la scelta del guanto perfetto in ogni condizione climatica, Level ha sviluppato un indice di certificazione termica a 5 livelli, da più fresco a più caldo.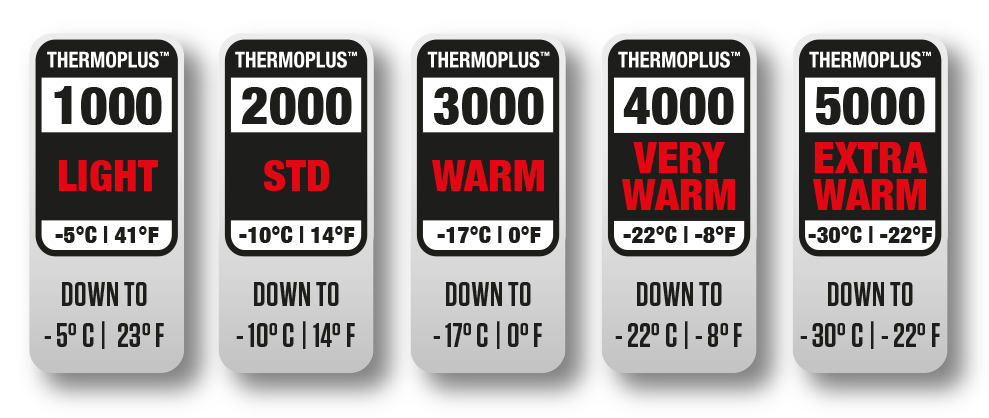 Test scientifici per garantire la certificazione Thermoplus
La scelta dei materiali adatti per la costruzione di guanti è di fondamentale importanza al fine di ottenere comfort ergonomico ed elevato isolamento termico. L'isolamento e la gestione dell'umidità dei guanti in materiali diversi sono stati testati sia in una camera climatica che in condizioni esterne utilizzando sensori wireless combinati con termografia all'infrarosso. I risultati ottenuti mostrano differenze sostanziali tra i guanti nelle stesse condizioni ambientali, dimostrando che Level offre il miglior comfort termico in tutti i propri prodotti.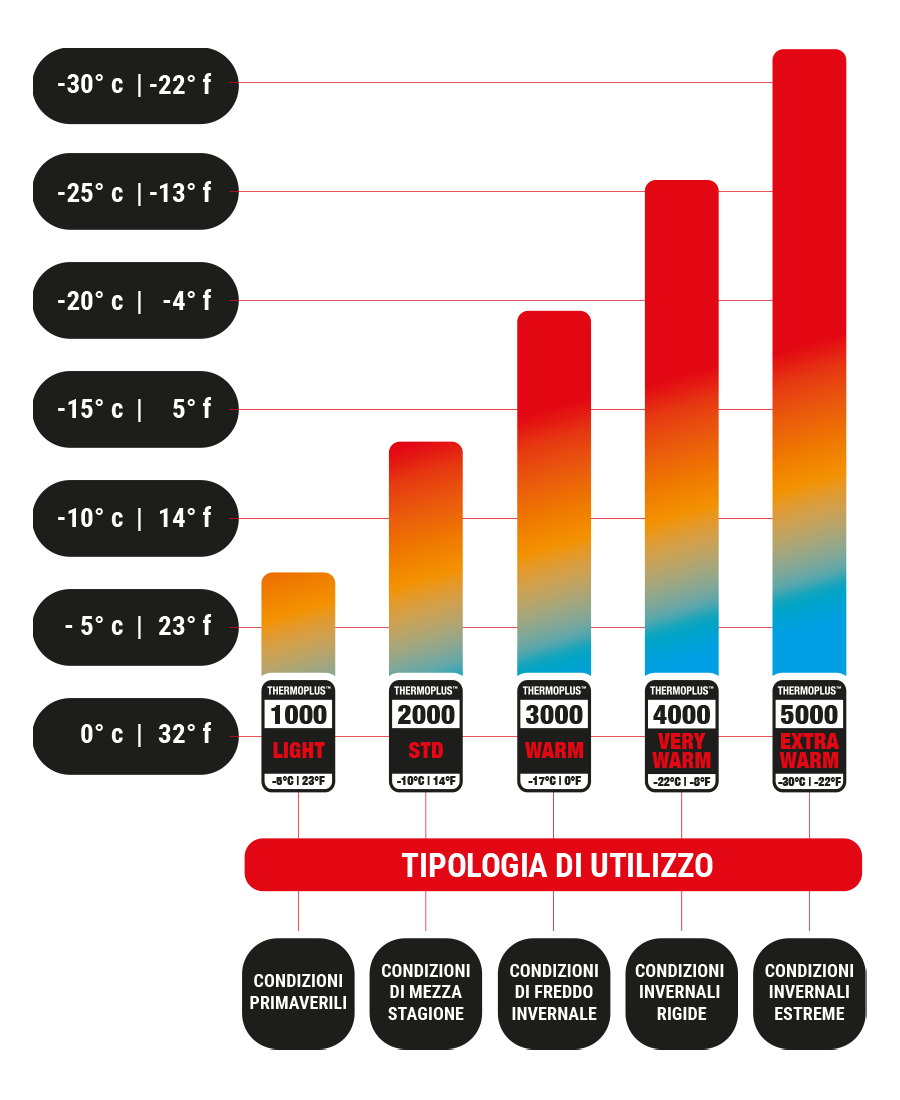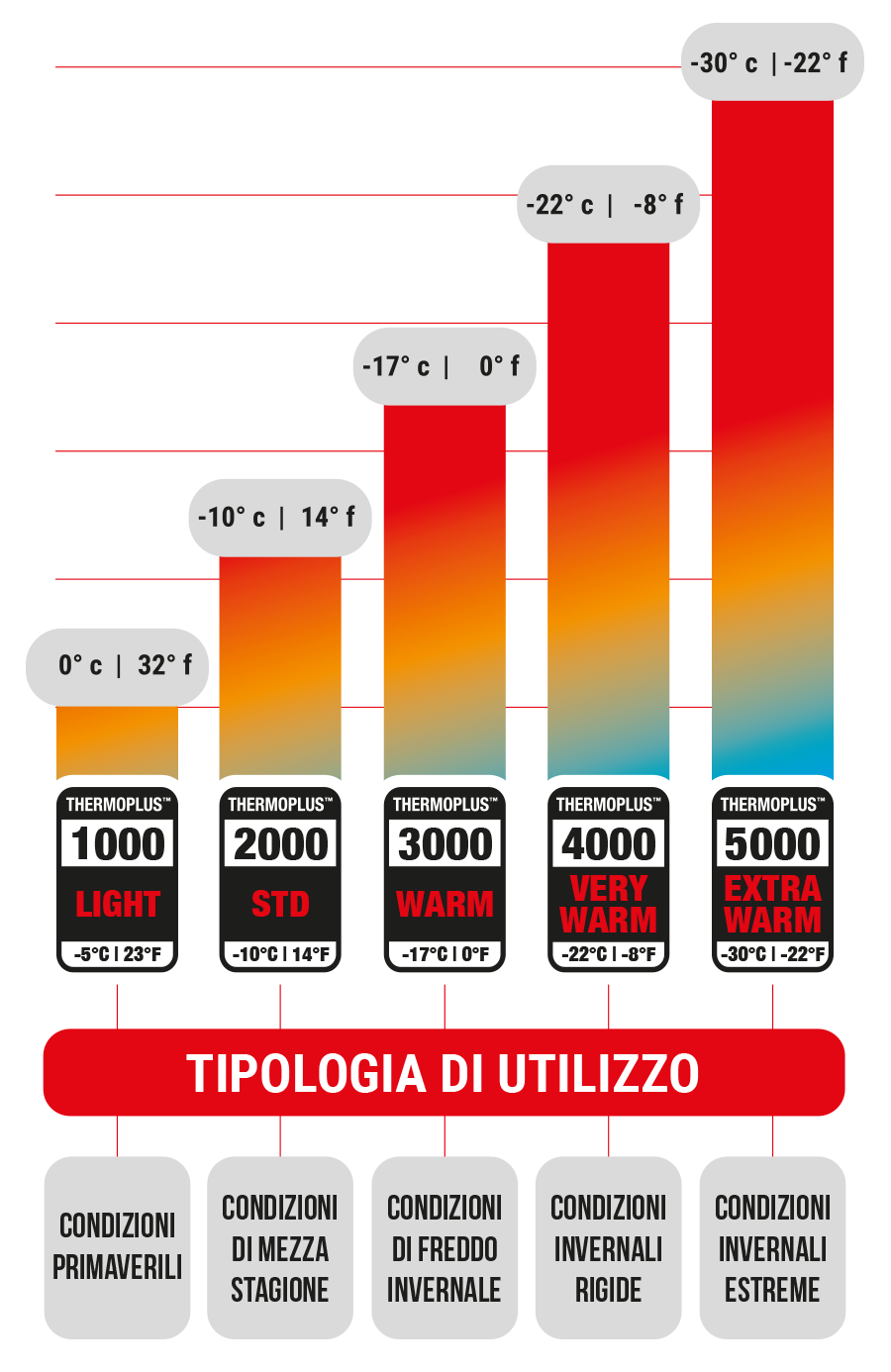 TEST EFFETTUATI IN COLLABORAZIONE CON IL DIPARTIMENTO DICAM DELL'UNIVERSITÀ DI BOLOGNA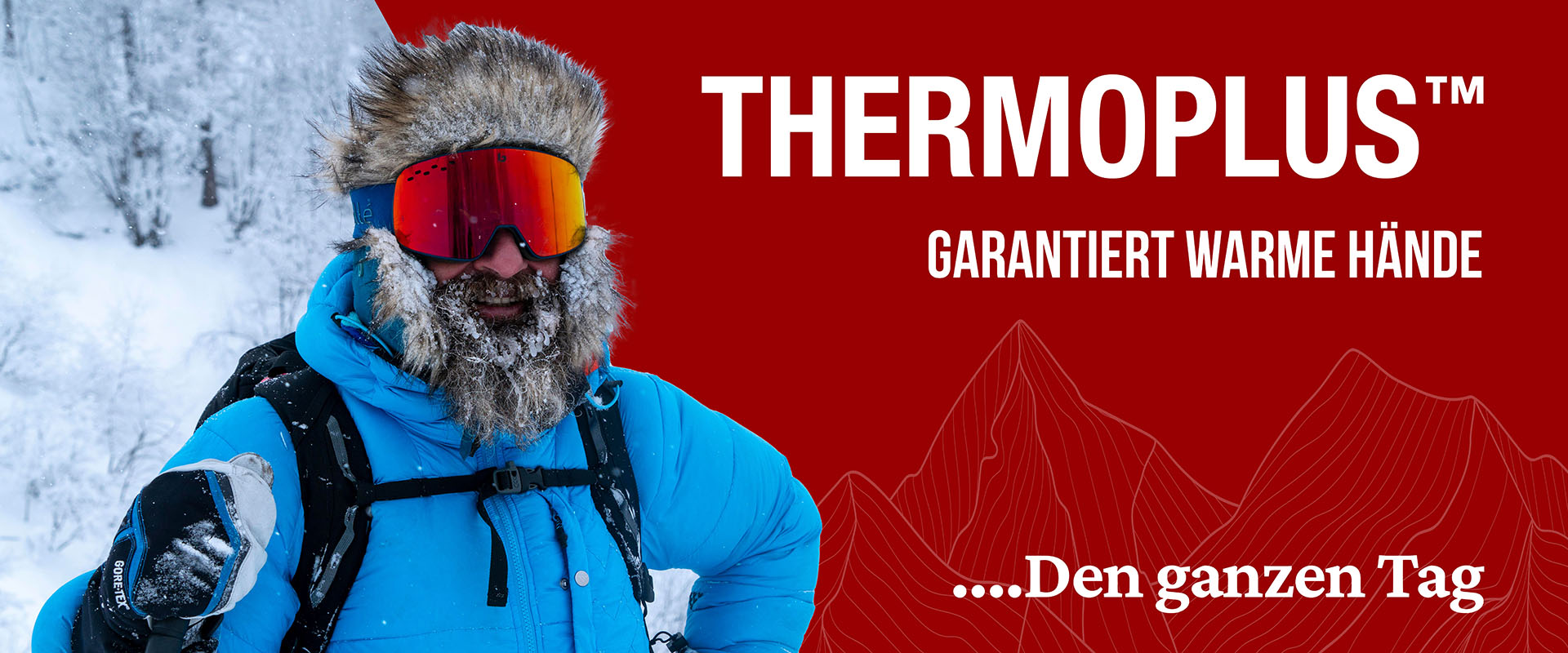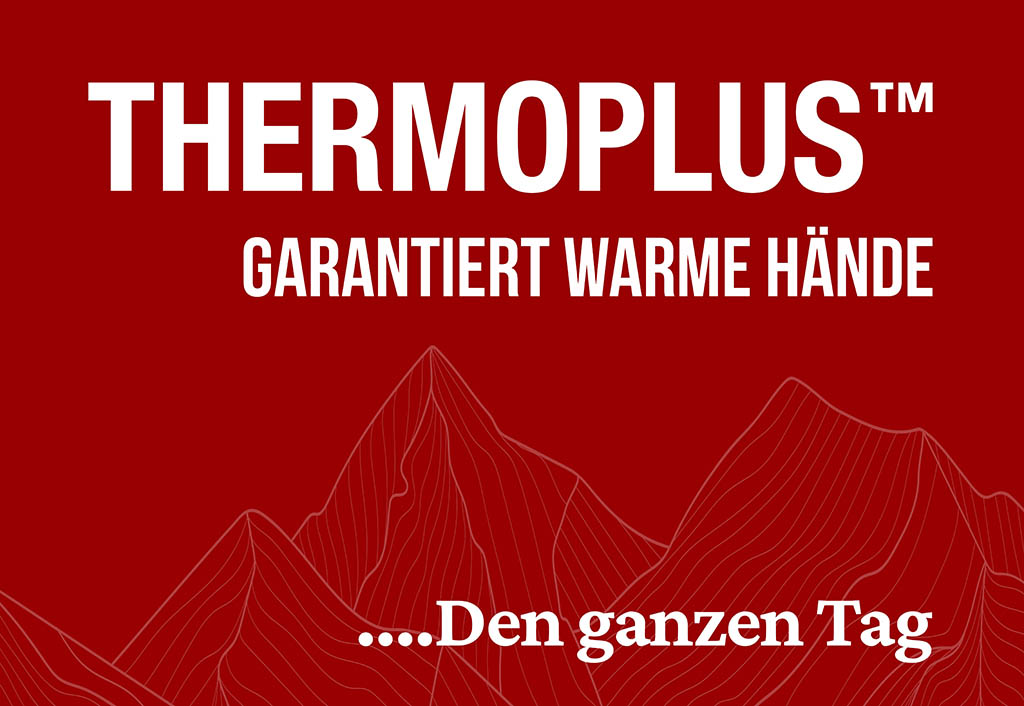 ThermoPlus ist LEVELs Zertifizierung und Garantie für eine hervorragende Isolierung und Wärmespeicherung der natürlichen Wärme der Hände, auch unter kältesten klimatischen Bedingungen. Die Werte von ThermoPlus-Produkten sollten mindestens 30% über denen von Standardhandschuhen liegen.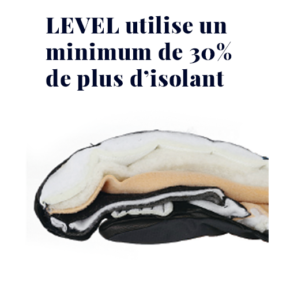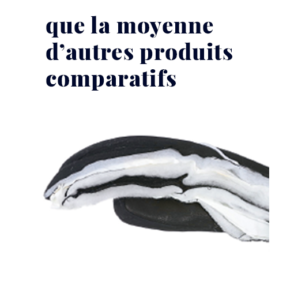 LEVEL VERWENDET NUR HOCHWERTIGE MATERIALIEN UND MEHRSCHICHTTECHNOLOGIE, UM DIE BESTE ISOLIERUNG AUF DEM MARKT ZU ERREICHEN.
Thermal Certification Index™ - (TCI)
Um die Wahl des perfekten Handschuhs bei allen Wetterbedingungen zu erleichtern, hat Level einen 5-stufigen thermischen Zertifizierungsindex entwickelt, von kühler bis wärmer.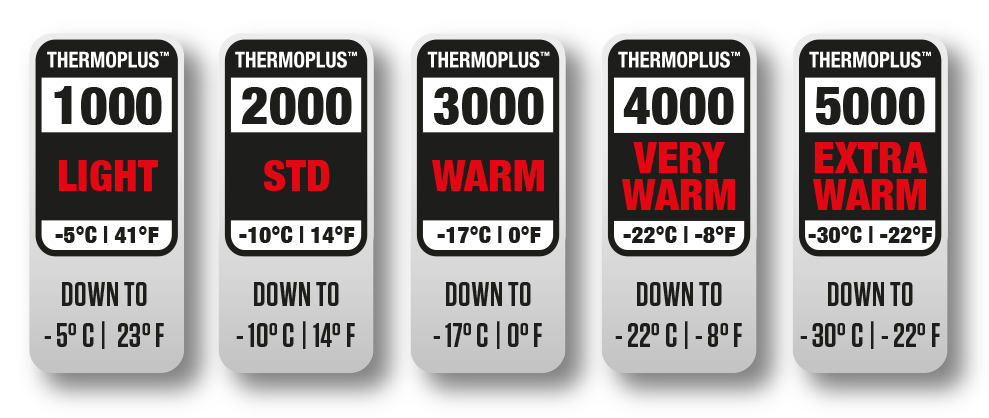 Wissenschaftliche studien um das zertifikat Thermoplus zu garantieren
Die Wahl der Materialien, die für die Konstruktion der Handschuhe benützt wird, ist ausschlaggebend für einen perfekten Fit und der bestmöglichen Isolierung. Der Wärmekomfort und das Handhaben der Feuchtigkeit und Schwitzwasserbildung in Kombination mit verschiedenen Materialien, wurden mit eigenen Wärmebild-sensoren, sowohl in einer speziellen Kältekammer als auch auf der Piste, getestet. Es gibt, obwohl bei gleichen externen Verhältnissen benützt, sehr unterschiedliche Ergebnisse zwischen den verschieden Handschuhen. Damit können wir beweisen dass Level das bestmögliche Klimakomfort bei jeden unserer Produkte anbietet.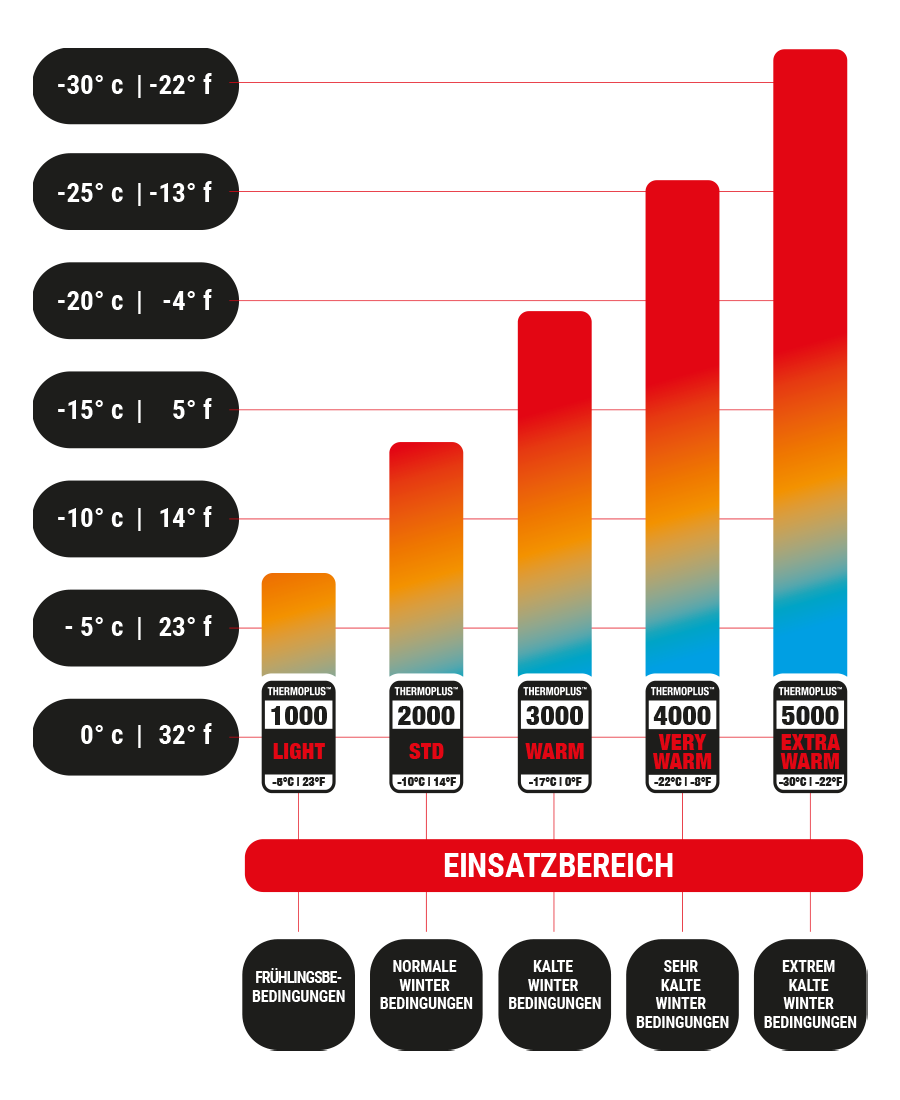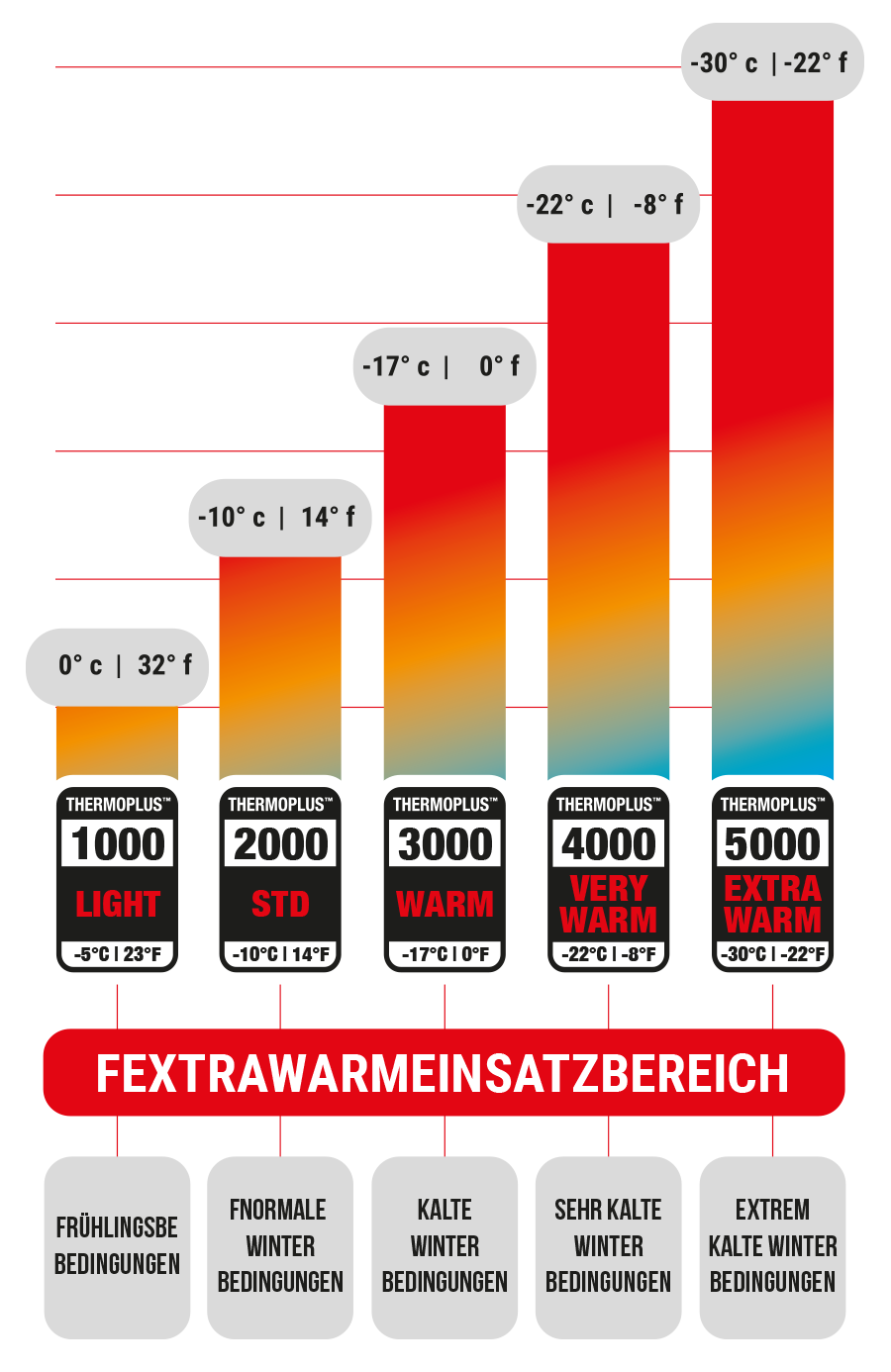 ES WURDEN WISSENSCHAFTLICHE TESTS UNTER DER SCHIRMHERRSCHAFT DER DICAM ABTEILUNG DER UNIVERSITÄT BOLOGNA - ITALIEN DURCHGEFÜHRT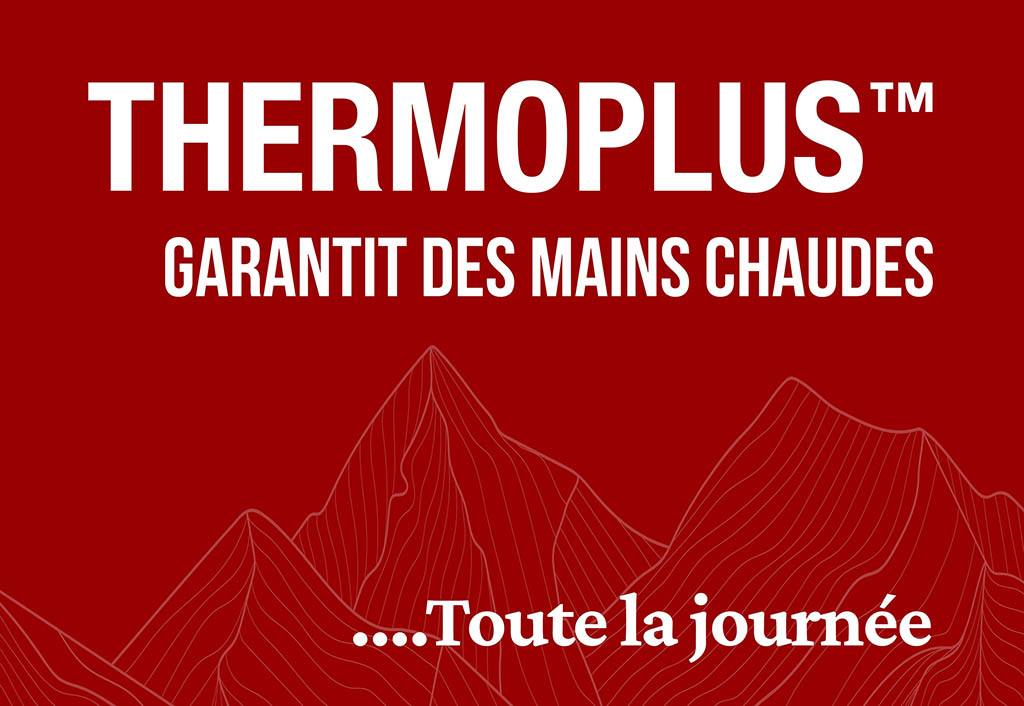 Thermoplus est un isolant exceptionnel certifié et garantie. Il garde la chaleur naturelle des mains même dans les conditions climatiques les plus froides. Nos produits Thermoplus sont 30% plus isolant de ceux ayant un isolant standard.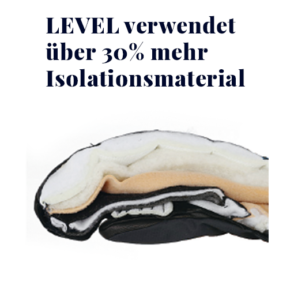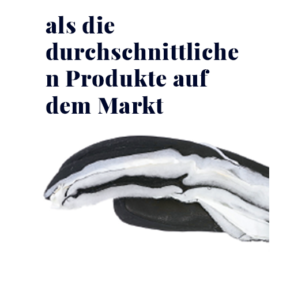 LEVEL UTILISE UNIQUEMENT DES MATÉRIAUX DE QUALITÉ SUPÉRIEURE ET UNE TECHNOLOGIE MULTI-COUCHES POUR ATTEINDRE L'ISOLATION LA PLUS ÉLEVÉE DU MARCH
Indice de certification thermique MC™ - (TCI)
Pour faciliter l'achat des gants parfaits selon la température, Level a développé un indice de certification thermique de 5 niveaux, du plus froid au plus chaud.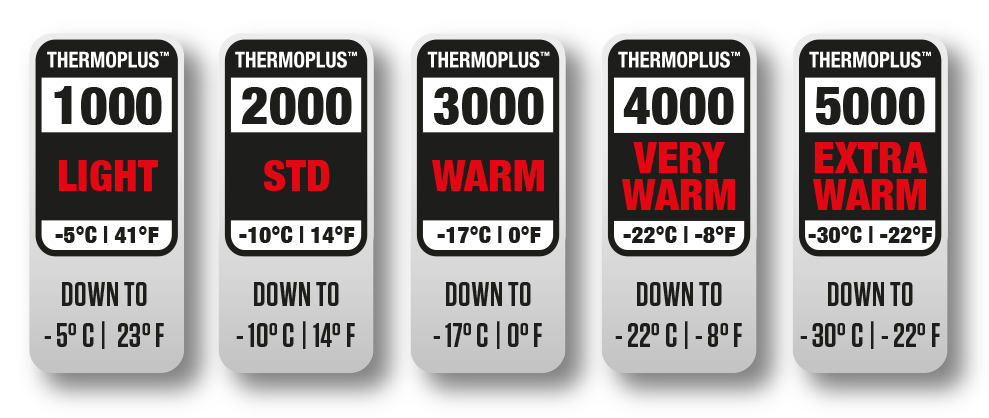 La certification du Thermoplus est appuyee par des tests scientifiques
Pour la fabrication des gants, le choix du tissu est fondamental. Il permet d'obtenir un confort en optimisant l'ergonomie du gant et son isolation thermique. Plusieurs tissus pour les gants ont ete testes selon leur capacite d'isolation thermique et sur la gestion de l'humidite. Des test ont ete faits dans une chambre climatique et d'autres a l'exterieur en utilisant des capteurs sans fils et des infrarouges thermographiques pour enregistrer les donnees. Les resultats obtenus demontrent une difference considerable entre les gants des competiteurs et les gants Level. Level offre des gants ayant un meilleur confort thermique.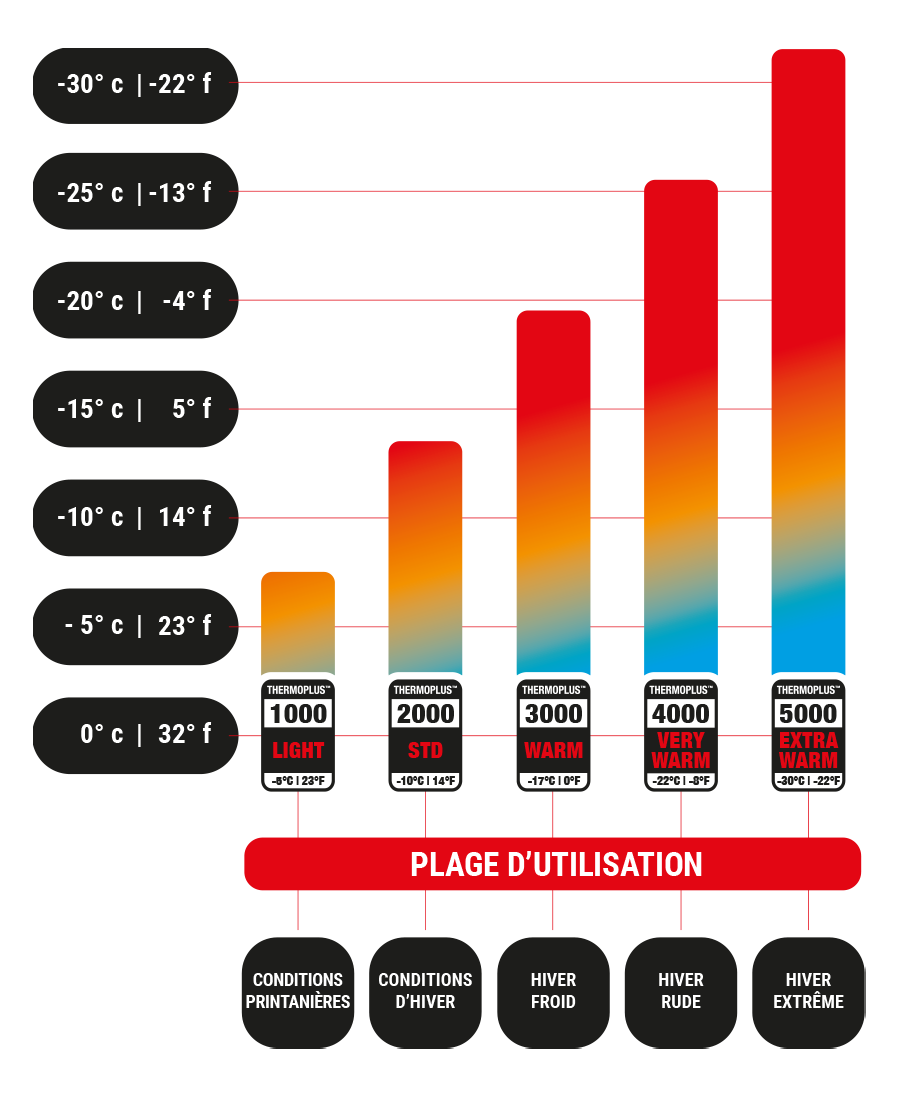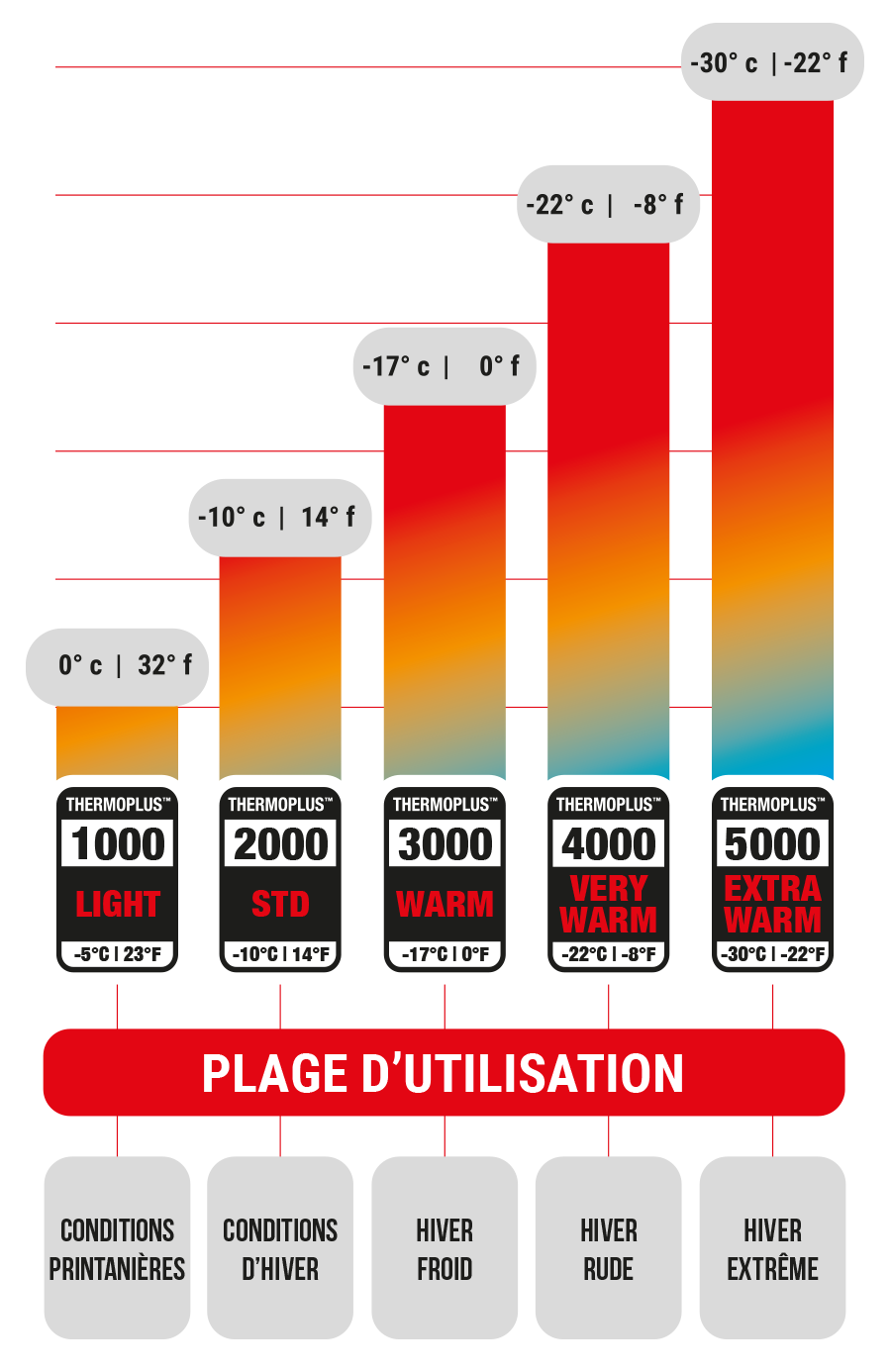 TESTS EFFECTUES SOUS LE PATRONAGE DU DEPARTEMENT DICAM UNIVERISTÉ DE BOLOGNE - ITALY