LEVEL FIT SYSTEM
The close collaboration between R&D and athletes has allowed level to develop a fit system for skiers and riders that can ensure the best fit for every kind of performance along with maximum comfort. For this reason all the gloves are divided into 3 different fits and are specifically designed for male and female hands.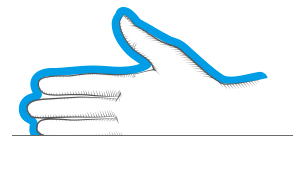 Ski: designed for all who love powder with a new cut that allows for a more abundant fit. This new style allows for more protection from the cold while maintaining a good level of sensitivity for the hands.
Snowboard: mainly used in the protection segment line that allows the housing of Biomex, and creating the right balance between warmth and comfort.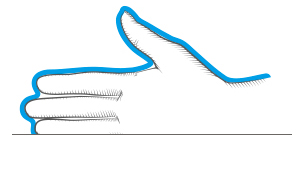 Ski: for sports skiers that require for more warmth and great comfort. Ensuring the fine balance between precision and sensitivity.
Ski: for our world cup athletes who need a perfectly tight fitting glove allowing them to have a great feel when holding the ski poles so they can perform their best on the racetrack.
Snowboard: this is a fashionable product; the better fitting the better the rider can grab their board or freestyle skis. Apart from its tight fit the palm has a special reinforcement to increase the grip.