BIOMEX PROTECTION
Most wrist guard systems deal with hyperextension alone, but the Biomex system addresses all three of the forces that contribute to wrist injury. Standard wrist guards frequently push the fracture further up the forearm (fig.4).
WHY IS BIOMEX A BETTER WRIST GUARD?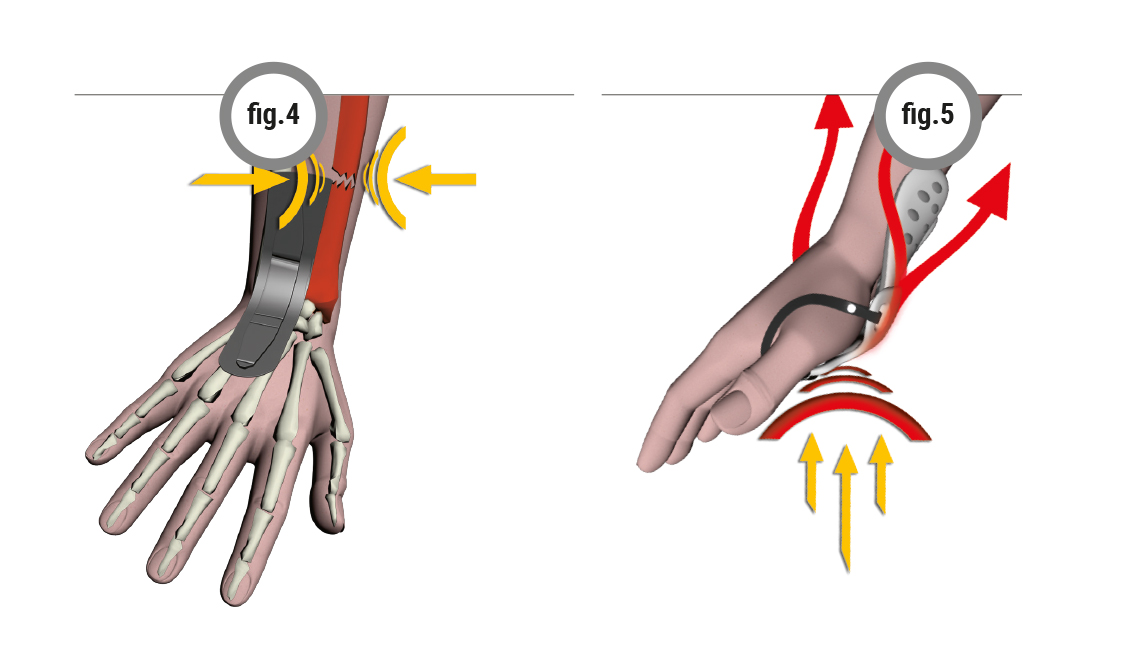 BIOMEX – PLUS
DOUBLE DENSITY MATERIAL
Higher resistance and better comfort
BIOMEX – BASIC
SINGLE DENSITY MATERIAL
New ergonomic shape for better comfort and ease of movement
The Biomex System can be used with or without removable lining thanks to its self adjustment mesh found on all versions.
SPECIFIC WOMEN'S FIT
Snowboard protection specifically designed for women's hands for improved fit and comfort
FREESKI BIOMEX EVOLUTION
Specific designed for skiers, shorter and harder material, it is attached to the lining and fits anatomically to the hand.